Our reach
Crisis alerts we respond to around the world.
LOCALLY LED ACTION SUBVERTS TRADITIONAL AID MYTHS
As the world contends with the destruction that Pakistan's monsoon floods have left in their wake, as well as the cascading impact of an emerging health crisis, some truths regarding the role of local organisations within the sector begin to become more visible, debunking myths long held by the traditional aid sector.
Read more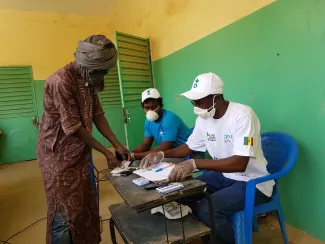 SENEGAL TO RECEIVE FINANCIAL ASSISTANCE AHEAD OF DROUGHT PREDICTIONS
Communities in Senegal will receive around £330,000 ($400,500) from Start Network and its local partner.
Read more
We innovate to find new approaches to funding that are proactive and that reach people at risk quickly.
Start Network's vision is for a more balanced international aid system that is accountable to people affected by or at risk of crises.
Start Network is based on innovation: looking for new ways to create the system change that will shape a more effective humanitarian system.