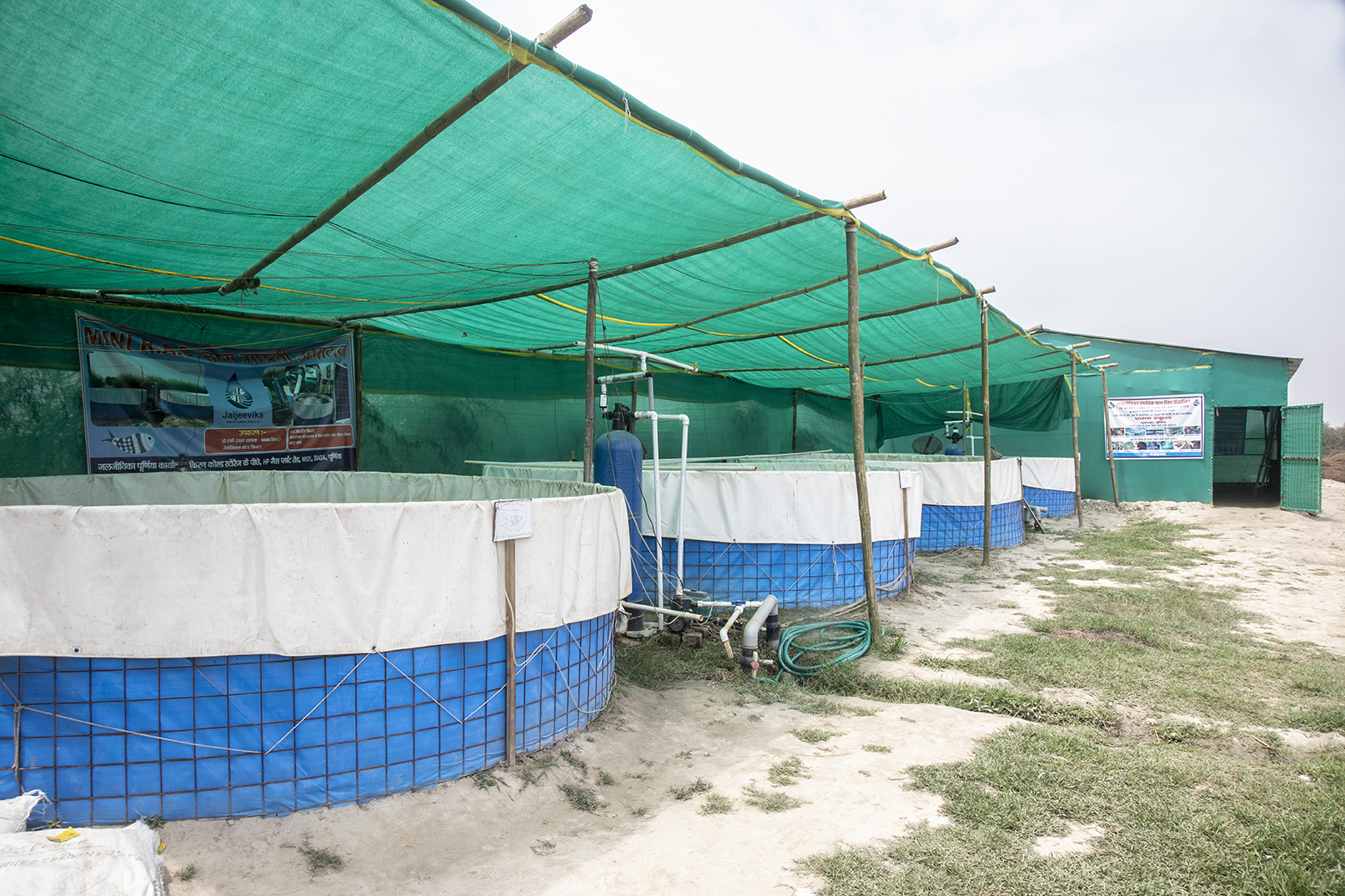 Community-led innovation for a locally led humanitarian system
A locally led humanitarian system is only possible through innovating, experimenting and testing different ways of working.
Published:
Time to read: 6 minutes
If serious about system change, humanitarian and development actors must intentionally shift current programmes and interventions to ones that are designed from the perspective of communities, are focused on enhancing local resilience instead of just responding to crises and are based on learning rather than striving to meet artificial targets that only suit donors. A locally led humanitarian system is only possible through innovating, experimenting and testing different ways of working. 
Over the past decade, Start Network has been exploring how communities can be placed at the heart of the humanitarian response and how to use innovation and human-centred design methods to craft programmes that enhance the agency and highlight the inherent knowledge of crisis-affected people. Particularly, we have been a pioneer in facilitating community led innovation initiatives which are drawing from human-centred design methods and creating spaces for people affected by crises to lead on the design and testing of their own solutions to humanitarian crises.
The concept of innovation, or humanitarian innovation, is not new in the sector, but what makes community-led innovation approaches different is the intentional focus on deviating from the dominant narrative of tech-based solutions and output-oriented scaling ambitions. Community-led innovation instead centres on innovation as a process and looks at how communities can be accompanied to unlock their own problem-solving and creativity skills, design their own solutions, and become innovation champions in their own contexts.
Since 2017, Start Network has supported contextually relevant community-led innovation initiatives in 7 countries. Each initiative has adapted the innovation methodology to make it their own, reflecting the characteristics of the communities they work with and the unique problems they are dealing with. The DEPP Innovation Labs (2017-2019) saw the development of four local innovation labs in Bangladesh, Jordan, Kenya, and the Philippines which effectively worked to increase innovation locally and support the development of innovative grassroots solutions. Starting in 2020, we have also been working with our hubs in the DRC, Guatemala and India to run community-led innovation initiatives that can drive innovation mindset adoption and systemic change in these contexts.
Over the years and across all initiatives, we supported the development of around 130 grassroots solutions which aimed to respond to diverse challenges such as fire and heat mitigation in dense urban settlements, lack of accessible water storage during drought, soil erosion, landslides, flooding and inferior education provided to refugee children. 30 local solutions of these are currently being tested across the three hubs and are working towards sustainability and growth. The innovators are in most cases community members taking part in a structured ideation and design process for the first time and have been provided with a combination of tailored financial and non-financial support for idea development, prototyping, business up-skilling, partnership brokering, and learning and iteration based on communities' feedback.
Communities generating ideas and working towards tangible local solutions by themselves are notable. But as we look to further promote community-led innovation approaches across our entire organisation and network, what is their intended longer-term impact? What is their role in pushing for a locally led system?
Together with Catalystas Consulting,  we recently concluded an evaluation of the first phase of the Community-led Innovation Partnership (CLIP) programme, an initiative in partnership with Elrha and ADRRN, that supports the emergence and development of locally-driven solutions across Guatemala, Indonesia, the Philippines and from April 2023 also South Sudan. Part of the CLIP, Start Network's Guatemala Hub is leading an initiative that explores community-led innovation approaches with indigenous Mayan communities. The Hub has developed an innovation model that is linked to Mayan cosmovision principles and indigenous knowledge to respond to climate-related protracted crises. 
The evaluation's main finding was that community-led innovation approaches have the potential to truly increase communities' resilience, agency and, in the long run, reduce their dependence on external aid. We believe that in the case of the Guatemala Hub, this is due to the following:
First, a community-led innovation process has the potential to change communities' mindsets and behaviour. The program approach has been successful in enabling communities to have greater confidence and capacity to identify and address their own needs and problems, and even those who would not normally have an active role or voice in the community found opportunities to contribute. This was mainly possible as a result of the adaptation and contextualisation of the programme to the Guatemalan Mayan context, language and culture. Through the recovery, application and enhancement of ancestral and indigenous knowledge, the innovation methodology and approach were effectively contextualised and made relevant to community innovators' needs.
It helped the community a lot; the women give their opinions, they express them. Before I didn't leave the house, now I have friends who are men and before it wasn't like that; there are topics to talk about, it's quite nice. Now I am part of the COCODE (Community development councils), it's the first year that women occupy positions in the COCODE, [and] I'm the secretary.
Female innovator
Local communities in Guatemala were not just engaged; they recognised that this 'is their programme'. They were encouraged to make as many decisions and contributions as possible and now see themselves as innovators and active agents of change within their communities.
"For me it has really been one of the best methodologies that I have worked with, and I think that without it, we would not have had the results that we had. It wasn't about arriving and explaining everything and people writing. It was totally different; an exchange of knowledge, talks, learning, doing, the whole part of popular education."
ASECSA/Guatemala Hub staff
The feedback echoes the evaluation's finding that  innovations generated are relevant, demonstrating potential to address local problems and be sustainable even after the end of the programme. In one of the targeted communities, for instance, where a main issue identified was lack of access to water due to persistent droughts and poor water infrastructure management, a group of innovative women developed the solution to harvest safe rainwater for family consumption, through installing pipes, filters, and water tanks in each house for collecting rainwater and filtering it for human consumption. This is now replicated and across other communities. In another community, an innovators group developed energy-saving cookers that allow less wood-fuel usage while reducing domestic smoke and pollution generation. These are now replacing the use of firewood for cooking or home heating in the community.
"When we saw the effect of the CLIP programming [in] Xesiguan, we started to do it in other communities, with smaller spaces. Determining that it is a good technology gave us the opportunity to replicate it, and this year we are looking to do it on a larger scale."
Community member
However, nothing is without learning and challenges. During the past six years, thanks to the perspectives of country staff, hubs, and local innovators, we have learnt so much. We've also had to pivot many times in our approach, we've had to work with communities to manage expectations carefully and bridge the diversity of humanitarian innovation jargon with local realities. Nonetheless, community-led innovation is a powerful example of how international humanitarian actors can let go of their power and facilitate initiatives that are accountable to people affected by or at risk of crises. As we keep on iterating our approach and testing our assumptions, we hope that more organisations will embrace innovation and experiment together with communities to create a locally led humanitarian system.